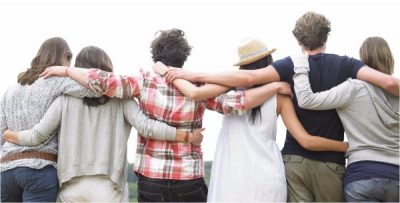 The holidays tend to necessitate an added level of support for many folks. Consider checking in with those who have shared a similar path at a local support group.
Grief Support
Bridge Home Health and Hospice Grief Support
December 18, 2017 7 – 8:30 p.m.
Will it be a Blue Christmas?
Group meets at Blanchard Valley Hospital Marathon Auditorium 1900 South Main Street Findlay, Ohio 45840. Registration is appreciated but not required. To register, call 800.982.3306 or email bridge@bvhealthsystem.org.
Addiction Support
Findlay has a variety of addiction-specific support groups throughout the week. Check out the resource list put together by NAMI to find a group to fit your needs.
Cancer Support
Cancer Patient Services has a variety of healing arts opportunities throughout December. Contact Bethany for details.
Persons Affected by a Loved One's Suicide (PALS)
Meets the 4th Thursday of each month, 7:00-8:30 p.m. in the Waiting Room on 2nd Floor of the Ruse Building above the Blanchard Valley Hospital Emergency Room.  For more information call Century Health at 419-425-5050.